WE'RE HERE TO HELP
You need space for better living.
Welcome to Stone Design, producers of the best home and office marble and granite in Norcross, GA.
If you are remodeling your home or office, building a new home, or just want to add some beauty to your living space, we are your complete solution. Please, visit our online portfolio for more.
01RESEARCH
To deliver the best, we have to research the best.
02WORK
We have the best selection of products, carefully selected as per our client's need.
CUSTOM SERVICES
Design. Build. Better.
Discover how our unique process improves your building experience.
SOLUTIONS
COMMON QUESTIONS
Advantages
Stone Design is dedicated to furnishing the best customer service possible. We realize our customers are the foundation of our business and we are proud to provide potential customers with referrals from previous customers.
We Works with only the finest quality tools and materials. From template to installation, we are devoted to quality workmanship and professionalism. Our promise of quality is backed by our 100 % warranty on materials and workmanship.
With 15 years experience in residential granite, marble, quartz and quartzite countertop sales, template, fabrication and installation, Stone Design is committed to providing our customers with excellence in every aspect of their remodel project. Our goal, from start to finish, is to maintain professionalism which creates a pleasant experience for our customers, no matter the project size or budget.
Specializing in Granite, Marble , Quartz.
Quality of raw materials.
The polishing system is carried out with appropriate products that do not compromise the granite structure.
Fast turn out.
Technology process.
Bigger warehouse.
Best price.
THE BEST PROFESSIONALS
Meet Our Team
We follow a dedicated team model where our team adapts to your DNA. We have a unique process while partnering with our clients.
HAPPY CLIENTS
See What Clients Are Saying
We LOVE the counter tops!! We still have work to do, but the countertop is beautiful and your guys were so easy to work with, and did a really good job. I've sent pictures everywhere, and would certainly recommend you to anyonewho might be interested. Thank you again for your help.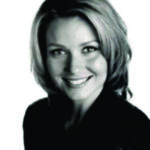 Thank you for you recent inquiry about installation. It was absolutely wonderful! I have already referred you to several people. Your crew is great. Your spirits are beautiful. The entire process was quick easy and professional. Your assistance was very accomodating, so I was very pleased with the entire process. Thank you.
Thank you for the job you have done in my house. I loved the counter tops and I was amazed with the final results. Your professionalism impressed me and made me very confortable. Good luck!